Rotary District 6860
Rotary Youth Leadership Awards (RYLA)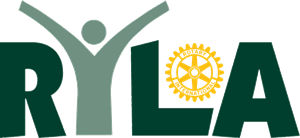 RYLA is a leadership training program sponsored by the Rotary and Rotaract Clubs of District 6860 in Northern Alabama. The two night, three day program focuses on leadership, team building and an introduction to Rotary objectives and values.
---
RYLA 2023 will be held February 16-18, 2023 at the U.S. Space & Rocket Center in Huntsville, AL. The application process for RYLA 2023 is open now. To apply for RYLA please contact your local Rotary Club.
If you don't know your local Rotary Club, you can find it HERE, or you can email ryla6860@gmail.com to request a list of the clubs in your area. You can also use this same email address should you have any questions or to obtain additional information.
To learn more about RYLA click HERE. And here's a video to show you what RYLA is all about.